Please ask for current prices and delivery periods.
Puncture protection layer, replaceable
Art. No. 352.032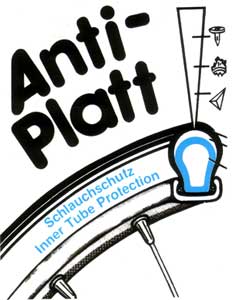 The Anti Platt is a reuseable puncture tape. It is placed in the inner between tube and tire. The layer protects properly against sharp edges and splinters causing punctures. Has the tire to be replaced, the puncture tape can be used again. The price is for each tape.